Just round the corner from the overly commercialised Carnaby Street, trading on its former glories and hermitage, a far cry from those 'swinging days', is an enchanting little gallery. At the end of the shopping arcade take a left (the opposite side to Liam Gallagher's heavily manufactured face, which adorns his store, in all its grotesques' guises, with its hand-picked shop assistants all Fred 'Perried' up, standing around not doing very much.). Follow the street up past all the restaurants; designer clothes shops (don't let them tell you these are boutiques either by the way, they all got shut down many moons ago), there is an old clapped out wooden shop called The Riflemaker. Named after the riflemaker's shop this establishment has been there since the 18th century.
This location is a marvellous little gallery. Beautifully un-developed, it has a charm and ambiance so lacking in the rest of this area. It seems to show work which always fits with its setting. The creaking floor boards, wobbly banisters and slightly grimy surroundings add another important dimension to the work which usually feels as though it has been born out of this type of environment. In a world saturated by the uniformity of mediocrity (try saying that without your teeth in), it is nice to see a little gem of a place like The Riflemaker. Pipe gives you a 'doth of the cap'. Their exhibitions have more often than not inspired me. Still fresh in my mind is the Vooddoo exhibition from 2009 and the Indicia exhibition which was there in 2006. On this occasion the whole gallery was turned into John Dunbar's 1960's Art Gallery Indica.
Get along this month too, absolutely loved Penelope Slinger's photomontages, all from the 70's entitled 'A Photo Romance'. Jane Arden's very weird film project in the hallway about schizophrenia which features Slinger, is also worth a watch. A few 'tits and bits' here mind you, so Mary Whitehouse may not apply… great stuff!!!
Penelope Slinger : 'Waiting-Room' : photographic collage on card (1977) from the currrent exhibition "A Photo Romance".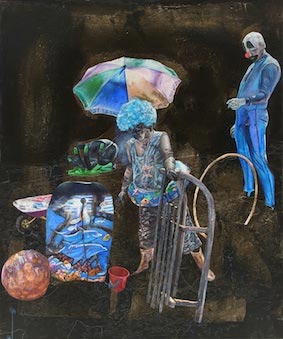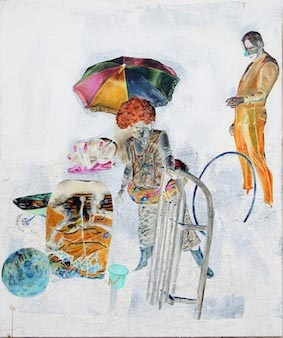 The Happy Painting' (image) oil on canvas and The Happy Painting (Photographic –after image) from the current exhibition the Happy Show, by Artist Anonymus.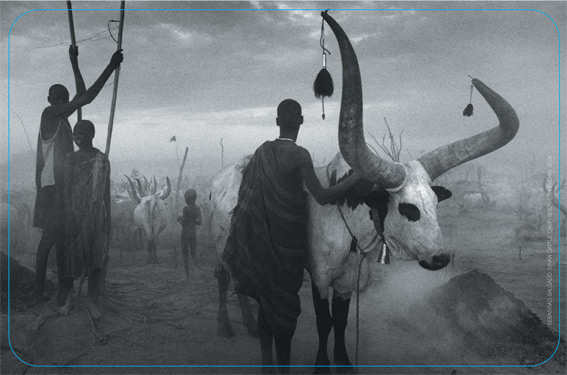 From the Voo-Doo Hoochie-Coochie and the Creative Spirit -Exhibition 2009.
the Indica booklet